Wine testing fundraiser 2017
IMMUSA had a very successful Wine Tasting Event for the benefit of IMMUSA's Hurricane Relief Activities in Houston, Florida and Puerto Rico.
Thanks to Our Supporters at this event, we were able to make a difference for Communities in Puerto Rico.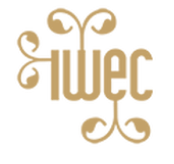 IWEC's network is made up of successful women business owners with proven track records in revenue, employee base, trade, innovation and corporate social responsibility.
The International Women's Entrepreneurial Challenge Foundation (IWEC) is a 501c(3) registered nonprofit organization based in New York City. As a global initiative, it provides networking, educational and mentoring opportunities for successful female business owners helping them gain and expand access to international markets. IWEC's work is supported by the U.S. Department of State.
IWEC understands that providing access, resources, and support to help enable the success of female entrepreneurs is key to ensuring women's economic participation, driving global economic growth, and closing the gender gap. Therefore, it presents a worldwide forum for the exchange of knowledge, experience, and connectivity among women business owners, setting the stage for new opportunities and joint ventures, and promoting social dialog among women entrepreneurs and business leaders.
Sneh Mehtani opened her first restaurant, "The Moghul Room," in New York City's Pennsylvania Hotel in 1983.
Having no industry specific knowledge, she learned on her feet as she put together a remarkable group of chefs and gained respect from her customers and industry professionals alike. In 1990 she asked her husband, Satish, to help her expand to Edison, New Jersey, a small suburb of Manhattan that had relatively few Indian immigrants at the time.
As the expansion continued, the Mehtani Restaurant Group became famous not only for its Indian offerings, but also for its Asian restaurants, trendsetting cocktails, beautiful banquet hall, and premiere off-premise catering services. In 2013, Sneh received the New Jersey Restaurant & Hospitality Association's Restaurateur of the Year award, which recognized her not only for her success but also for her passion and drive. Sneh & Satish have dedicated their lives to providing their customers with delicious food and warm service, but with this award came time for retirement. Their son Shaun who recently took-over the family business hopes to raise the name of the Mehtani Restaurant Group in the world of hospitality by continuing his parents' legacy.
Success often begins with the spark of an idea. In 1961, Mayor Anthony Yelencsics recognized the need for a community hospital in Edison to provide high quality, accessible care and create good jobs. That idea flourished and, in 1967, JFK Medical Center opened its doors to our first patients. Beginning with just 200 beds, JFK Medical Center introduced the region to a culture of excellence combining high technology and clinical specialists who deliver comprehensive and compassionate care.
50 years later, JFK Medical Center is now one of New Jersey's most comprehensive facilities, having transformed from a community hospital to an award winning and nationally recognized expert in neuroscience and rehabilitation. Our growth and determination to meet and exceed the needs of our youngest community members to our senior population are stronger than ever as we add new clinical services, expand access to more locations and collaborate with our physicians in new and exciting ways. Today we acknowledge every gift donated to build the hospital – from local business, civic and social organizations to the township residents who went door-to-door collecting funds. Recognition goes to our donors, boards of directors, administrators, physicians, nurses, staff and employees, auxilians and volunteers for taking the vision expressed by the Mayor in a single phone call and turning it into a reality. JFK is proud to be an indispensable healthcare resource to the communities we serve.
Knack Systems - as a premium SAP consulting partner - implements cutting-edge SAP, business management, customer engagement, and commerce solutions across various channels including call center, e-commerce, e-service, partner channel, mobile filed sales and service, and marketing.
Hundreds of customers worldwide trust Knack Systems.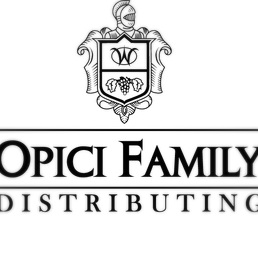 Opici Family Distributing
Opici Wine Company of New Jersey (American BD) was founded in 1913 in Paterson, NJ. For over 90 years, it has been the finest and most respected wine and spirits company in the state. The NJ operation is the largest of the Opici distribution companies, representing hundreds of producers of wine and spirits from around the world.
The Opici story began in 1899 when Battista Opici traveled from Italy to help build the Sacred Heart Cathedral in Newark, NJ. He returned to Italy after finishing the cathedral, and in 1907 Battista moved back to the United States with his wife and sons. One of Battista's sons, Joseph, and his wife, Esther, began working in the wholesale beverage industry in Paterson, NJ in 1913. The Opici family celebrated their 75th anniversary in the wine business in 2009. Hubert Opici is recognized as an icon in the industry, and the fourth generation of the Opici family is in place to continue this tradition for generations to come.
Wine Enthusiast - Wine Star Awards
Founded in 1980, Vintage Imports Inc. was envisioned as a 'niche player' to represent small, boutique wineries and distribute their wines in Pennsylvania, with a particular focus on restaurants. Today, Vintage Imports is owned by Paul Zientek. Paul was the first employee outside of the family at Lauber Imports, where he helped build that company from relative obscurity to one of the most highly respected wine companies in the region. He joined Vintage Imports in January 1998 as a Vice President; since that time, Paul has purchased the company and works tirelessly to make sure that the job, whatever it may be, gets done right.
Our facilities and staff have grown, and today we are distributing our portfolio of fine wines in Pennsylvania, New Jersey and Delaware, plus we now offer select imported wines nationally. Our team of sales people, office, and logistics staff are all passionate professionals, who are dedicated to top-tier customer service. a cohesive staff of passionate professionals, is committed to excellence in service. Selling that service level is just as important as the physical product that we invoice for.
Through the acquisition of Wine Chateau's brick and mortar stores, Wine Chateau was born and has become one of the most experienced wine retailers online. With more than 40 years of its trusted name, you can rely on Wine Chateau to find just the right wine for you. Our mission is to provide a level of excellence and low prices on all our products. We strive to enhance our customers' wine drinking experiences by offering a vast selection of wines from around the world. With more than 17,000 domestic and imported premium wines on our shelves, Wine Chateau has a flavor for every palate.
Saurabh Abrol is co-founder and CEO of Abrol Inc. DBA Wine Chateau, a wine & spirits retail business. He immigrated to the U.S. in 1990, and moved with his family to Los Angeles, California. Soon after, he moved to New Jersey to study Computer Science at the New Jersey Institute of Technology. After graduating from NJIT, he transformed his father's small mom-and-pop wine store into a retail wine mega-business named Wine Chateau. A proven CEO and entrepreneur, he brings a wealth of experience in building and running a successful wine & liquor business. With the help of his father, Arun Abrol, he has made all these wines accessible on the world-wide-web.
Wine Chateau Stores